Dechen Dolma – Sculpturist in Ladakh
It wasn't easy getting into Ladakh in the North of India. First I tried my luck on the infamous Manali-Leh road. But crossing the himalaya's in the rain, dodging landslides, didn't really seem appealing. Especially when in the days that I tried one bus and two shuttles went down causing 24 deaths. It took me almost a month to finally get there via the alternative Kashmir-Ladakh road, but the reward was astaunishing. I arrived in Leh right in the middle of its annual festival and was pleasantly surprised by its grandeur. Ladakh is as close to Tibet (culturally, spiritually and physically) as it gets and driving through the area, one does not have to think hard to determine its dominant religion. My guidebook told me about Ladakh's history of women emancipation, so I figured it would not be too challenging to find talent of the female gender…
Dechen Dolma is a very special talent. Not only is she very gifted in making clay-sculptures, she chose to do it in spite of misgivings from her surroundings. Her world-famous teacher, master Nawang Tsering, created the Maitreya Buddha, amongst many others and considers Dechen one of his most talented students.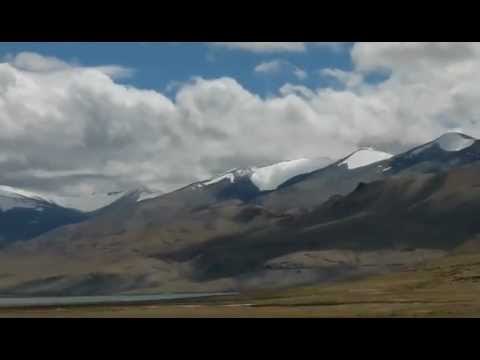 The song played in the video is roughly translated in 'the talent-song'. The full version can be found here.
Unfortunately, the magnificence of Ladakh is not visible for everybody. Searching for talented musicians, I stumbled upon Thukjey Dolma (not related to Dechen). Thukjey was born blind in one of the most beautiful places on earth. She is a very bright spirit nonetheless and her positive energy brought me to visit a very interesting school, Secmol, on which she teaches music. After she sang on the local radio, her star rose in Leh and when I met her in a local restaurant, the Indian phone-camera's for once where not pointed at me, but at my blind companion! Rohan Dhar, a volunteer at the Secmol school, kindly accompanied Dechen in this performance.
Both Dechen as Thukjey can be contacted when you find yourself in Leh.
This entry was posted by Elmar Haker on 18 October 2011 at 13:03, and is filed under talentblog. Follow any responses to this post through RSS 2.0. Both comments and pings are currently closed.
4 comments