Rapa Nui – Remote Talent
Easter Island is one of the most remote and mysterious places in the world. The history of the Rapa Nui is tragic to say the least. Overpopulation on the island caused for bloody wars between clans just before the Europeans 'discovered' the island after which Peruvian slave raiders captured more than half of the population and set them to work as slaves in Peruvian mines. Under international pressure they where shipped back, but with the addition of smallpox and other diseases. Needless to say: it can be imagined that a lot of the culture was lost after this episode. Fortunately, however, there is still some of the Rapa Nui culture left and what's more: Talent! Meet Mike and his group Maori Tupuna!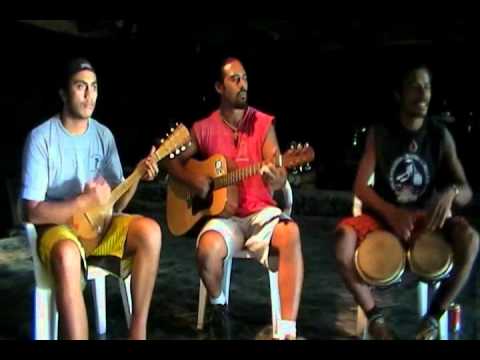 The song was composed by Mike Pate Haoa (middle in video) and his brother Uri Pate Haoa.
Easter Island is known for its wood-art based on Rapa Nui culture. As shown in the video, Mike is one of those talented wood-artists. However, making wood-art is not his primary 'occupation', and you'll have to contact him directly to ask whether he has the time to make something on order and to negotiate a price with him.
For now, I hope this video shows some of the mysteries of Rapa Nui. If you decide to go there, be sure to visit Mike and his group Maori Tupuna!
This entry was posted by Elmar Haker on 4 May 2011 at 07:35, and is filed under Tradeblog. Follow any responses to this post through RSS 2.0. Both comments and pings are currently closed.
2 comments