Wayú handbags – Carmen shows her talent
Colombia still holds a lot of mysteries for me. My first day here was like I was back in high school and hadn't learned for an oral exam. The few people with whom I tried to speak Spanish snorted at me and turned away, leaving me utterly confused whether they got the question or that ignoring gringo's was a national sport. Fortunately, my luck has changed since than and even with the worst of Spanish I still get rather positive reactions from the locals. I decided to take it a step further and went looking for the Wayú indigenous people, which, according to my Lonely Planet 'have a fierce reputation' … 'there is a fierce pride here, a sense of otherness and resistance that pervades all interaction.'
Challenge! My search didn't go smoothly however, as you can see in the video…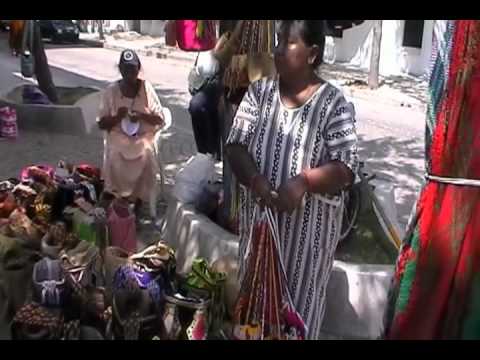 Music by Rolando Sánchez and his son 'Don Pipe', full version can be seen here.
A new continent a new way of doing things. This time it's not first come, first served. It's best bid, happy kid! (or wife, or husband or yourself, whoever you want to make happy) The bidding will start on the bottom price for which I purchased the pieces including sending cost. Bidding will last until Monday 21st of February 23:59, Dutch time (figure it out). Only subscribers to the newsletter can participate. All extra money (if any) will be invested in products from the next talent. If the bags have not been sold by that time I will burn them to ashes (nahh, I'll probably make some people very happy with them).
I bought these 3 bags for 50 dollar. Sending costs are lower than usual, because I will combine this shipment with the next product. Bear in mind: for some bags Carmen uses up to 15 days to make them!
Starting bids:
Number 1: € 19,80, excl. 6% tax | € 14,80 (20 dollar) + € 5,- sending costs
Number 2: € 10,40, excl. 6% tax | € 7,40 (20 dollar) + € 3,- sending costs
Number 3: € 19,80, excl. 6% tax | € 14,80 (20 dollar) + € 5,- sending costs
Next to random shouts, bidding can be done in the comments!
This entry was posted by Elmar Haker on 16 February 2011 at 08:03, and is filed under Tradeblog. Follow any responses to this post through RSS 2.0. Both comments and pings are currently closed.
8 comments