Tibetan opera in India
As I could not get into Tibet due to China's celebration of the 'liberation' of the region, I decided to visit the Tibetan government in exile instead. Mc Leod Ganj is a small village near Dharamsala in India where Tibetan refugees have made a home away from home. The place was covered in mist and apart from some monkeys and a dog that attacked me, I liked the mysticism of it. When I went looking for talent I naturally got lost three times before by coincidence I met a girl that was on her way to the Tibetan Institute of Performing Arts. It turned out she was a performer in the Tibetan opera. I immediately assumed her voice could probably brake mirrors and that she most likely performed with bearded men having extraordinary jaw dropping mouth-capacities. When I visited for the practice session however, it turned out that this is a whole kind of different opera! No beards, no braking mirrors, but a ferocious attack of goose bumps out of nowhere. This is something you need to hear!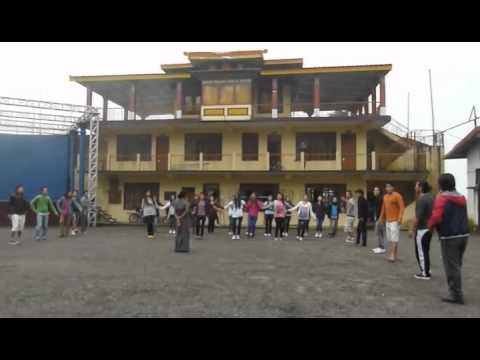 The video was made during a practice session and contains just a small selection of different clippings. For the real deal, TIPA welcomes you to drop by!
The diversity of different cultures in the world for me is one of the most interesting features of traveling. The Tibetan Institute of Performing Arts (TIPA) is an organisation that tries to preserve and promote this kind of culture. More about this institute and how to get their music can be found on http://www.tibetanarts.org/
To put it in the words of the Dalai Lama: "Protecting an ancient culture like this is the responsibility not only of the concerned nation, but also of the world community as a whole."
This entry was posted by Elmar Haker on 13 October 2011 at 09:12, and is filed under talentblog. Follow any responses to this post through RSS 2.0. Both comments and pings are currently closed.
4 comments